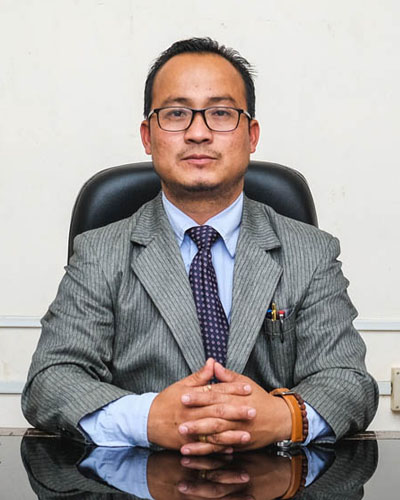 From the desk of the Principal
Welcome to the website of S. Kula Women's College, Nambol, Manipur. S. Kula Women's College is first college in the state of Manipur which was conferred the status of "Colleges with Potential for Excellence" by the University Grants Commission in 2006 and accredited by National Assessment and Accreditation Council (NAAC) to "A" Grade with CGPA of 3.03 on four points scale in April, 2012. S. Kula Women's College is permanently affiliated to Manipur University. It was established in 1981. The College is situated in the rural area under the Bishnupur District. The College was also supported to 9 (nine) Science Departments by Department of Biotechnology, Ministry of Science & Technology, Government of India under STAR College Scheme in March, 2013.The college has adopted a total ICT based teaching-learning and evaluation process. The college has also Two (2) DBT Centre i.e.i) Bioinformatics Infrastructure Facility (BIF) Centre and ii) Advanced Institutional Level Biotech Hub under the support of Department of Biotechnology, Govt. of India and two important study centres actively involved in academics as well as research– the Human Rights Studies Centre and the Women's Studies Centre.
Every student is unique with great potential, so we in S. Kula Women's College attempt to provide the facilities and opportunities so that we can help our students to hone their skills and maximize their potential.